L046-M | UV air cleaner with one UV lamp for laboratory and clean room decontamination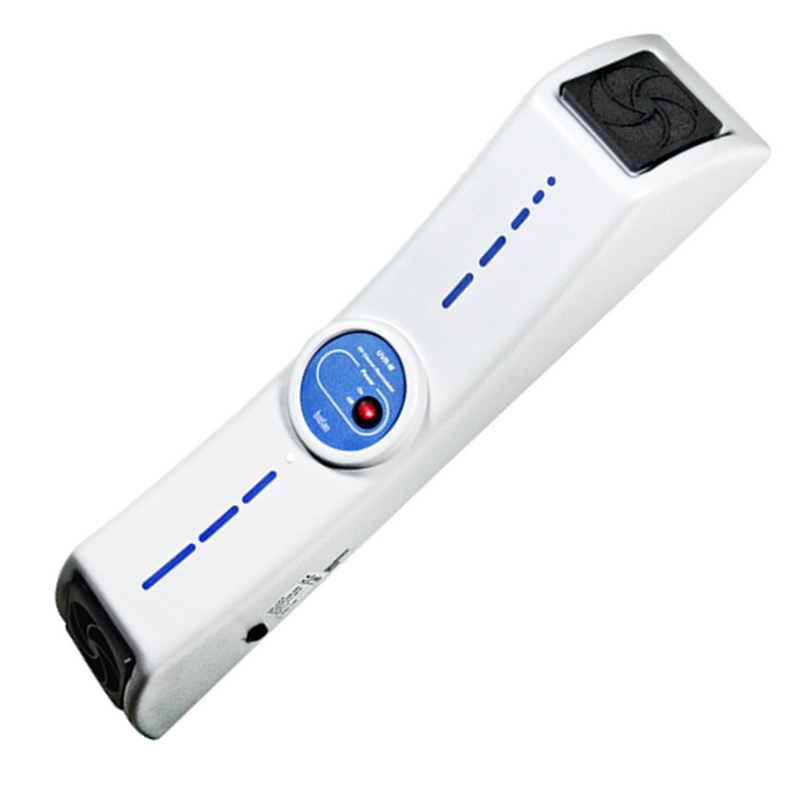 Key Features
No HEPA filters to change
Ozone-free high density UV decontamination
Full user protection from direct UV light
UV lamp operation indicator
Low noise and energy consumption
Long-lasting UV lamp
Compact and light for attachment to laboratory or clean room wall or with an optional mobile stand (please see below)
Description
The UVR-M UV air cleaner from Biosan combines laminar air flow and non-direct UV light to eliminate DNA contamination. Air is continuously flowing through the instrument which is equipped with a fan, a UV lamp and a dust filter. Inside the unit the intensity of the UV light is substantially increased to ensure complete DNA inactivation. Microbiological contamination is also substantially reduced.
The UVR-M is able to process 14 m3 of air per hour. The instrument is recommended for clean rooms and any laboratories or rooms where a contamination-free area is critical. Ideal for laboratories involved in PCR, DNA and RNA analysis, microbiology, virology and tissue culture.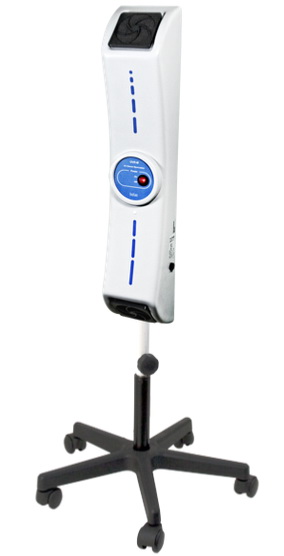 The UV air cleaner is light enough to be mounted on a laboratory or clean room wall or it can be used with an optional mobile stand (L046-St).
Specifications
| | |
| --- | --- |
| Manufacturer | Biosan |
| Model number | UVR-M |
| UV radiation source | 1 x 25 W bactericidal UV lamp: TUV25WG13 UV-C |
| Radiation type | UV (λ = 253.7 nm), ozone-free |
| UV radiation level | 18 mW/cm2/second |
| Air processing rate | 14 m³ per hour |
| UV lamp life | ~9,000 hours |
| Dimensions | 110 mm x 135 mm x 660 mm |
| Weight | 3.4 Kg |
| Power consumption (230 V) | 125 W (540 mA) |
| Nominal operating voltage | 230 V: 50 Hz |
About Us
Advance Scientific Products Pty Ltd is based in Queensland and is focused on delivering high-quality products and service to our customers in the life, chemical and analytical sciences across Australia.
The company was established in 2013 by experienced instrumentation specialists to provide full distribution and customer support capability to manufacturers seeking to expand their activities in Australia without having to create their own sales and marketing infrastructure.
Contact
PO Box 746
Moffat Beach, QLD, 4551, Australia