TM99 | Heating mantle for 125 mL spherical flasks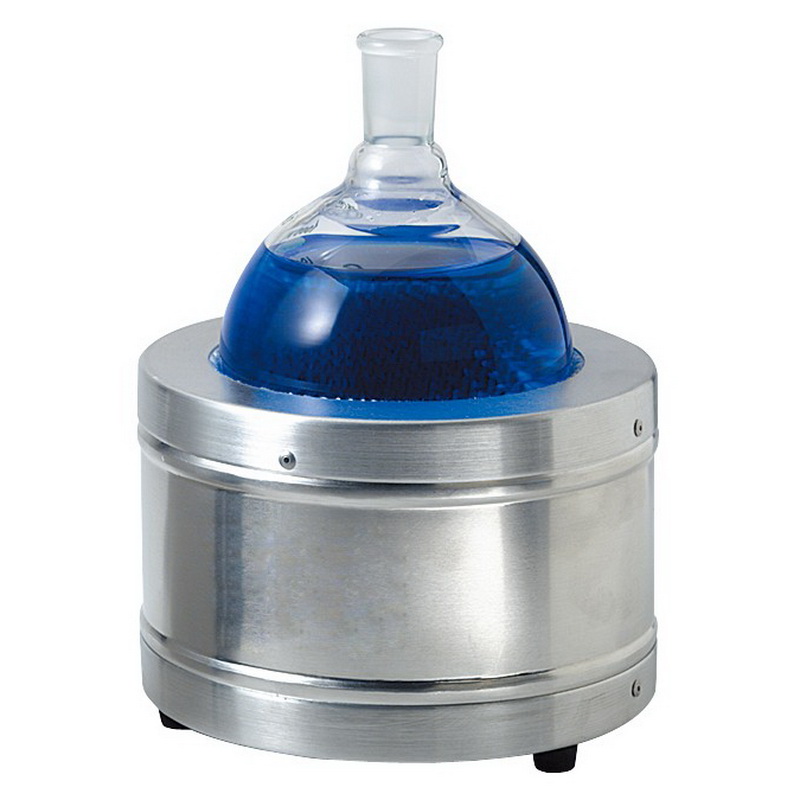 Key Features
Rigid housing provides strength and durability while supporting the weight of the flask and contents
Mantle only covers bottom half of flask so contents are clearly visible
Fabric interiors safely nestle glass flasks and reduce the chance of thermal shock
Operating temperature of up to 450℃
Feet on smaller sizes of mantles designed to provide stability and reduce heat transfer to bench or other surface
Larger units have multiple circuits for enhanced heating capability
Splash guards and safety shields available
Description
The TM range of heating mantles can hold spherical flasks with capacities from 50 mL up to 72 litres. The rigid housing provides strength and durability to safely support the weight of the flask and contents. The mantle operates at temperatures up to 450℃ which makes it suitable for most applications.
The heating mantle only covers the lower portion of the spherical flask so that the contents can be viewed and the mantle has a fabric interior to safely nestle flasks and reduce the chance of thermal shock. Smaller units have feet for stability and to reduce temperature transfer to a bench or other surfaces and larger units have multiple circuits for enhanced heating capability.
More Information
The flask shown in the image is not included with the purchase of the heating mantle.
Specifications
| | |
| --- | --- |
| Manufacturer | Wiggens |
| Model number | TM99 |
| Flask capacity | 125 mL |
| Maximum flask diameter | 70 mm |
| Mantle depth | 35 mm |
| External diameter | 159 mm |
| Height | 121 mm |
| Power | 80 W |
| Weight | 1 Kg |
Subscribe to our newsletter so we can keep you informed about new product releases and industry insights.
About Us
Advance Scientific Products Pty Ltd is based in Queensland and is focused on delivering high-quality products and service to our customers in the life and analytical sciences across Australia.
The company was established in 2013 by experienced instrumentation specialists to provide full distribution and customer support capability to manufacturers seeking to expand their activities in Australia without having to create their own sales and marketing infrastructure.
Contact
PO Box 746
Moffat Beach, QLD, 4551, Australia