100600-P1 | Overhead stirrer with high speed and torque and TFT digital display (WB1800-D) | Includes support stand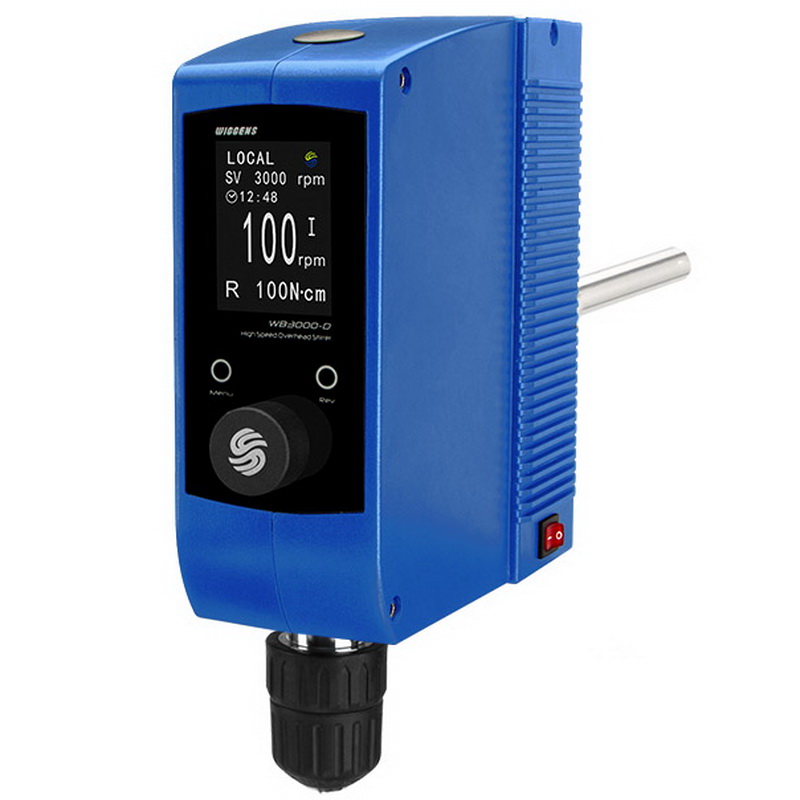 Key Features
Brushless DC motor for longer instrument lifespan, low maintenance and high efficiency
Bright TFT screen and intuitive on-touch control
Fully enclosed in compact casing
Switchable between low speed/ high torque and high speed/ low torque
PID feedback ensures constant motor speed even if viscosity changes
Precise speed adjustment
Key-less chuck and "through-shaft" design for simple impeller height adjustment
RS-232 and USB interfaces to control and monitor instrument parameters and performance
Wide range of optional impellers available

Description
The WB1800-D from Wiggens features a bright TFT screen and on-touch control and a brushless motor that is quieter and lasts considerably longer than standard stirrer motors. The unit uses the latest microprocessor technology to generate a stable and accurate stirring process and incorporates internal overload protection to prevent motor damage.
The powerful motor in the WB1800-D, and the ability to switch from low to high torque and low to high speed, makes this instrument ideal for stirring high viscosity fluids. The unit also features PID feedback that ensures a constant motor speed even if viscosity changes during stirring.
Ordering Information
Included with the purchase of the WB1800-D overhead stirrer motor is a support stand (WH22-D) with rod and clamp. No impellers (stirrers) are included with the motor but we do offer a wide range of optional impellers for this instrument. If you don't see the impeller you need at this link then please contact Advance Scientific for assistance.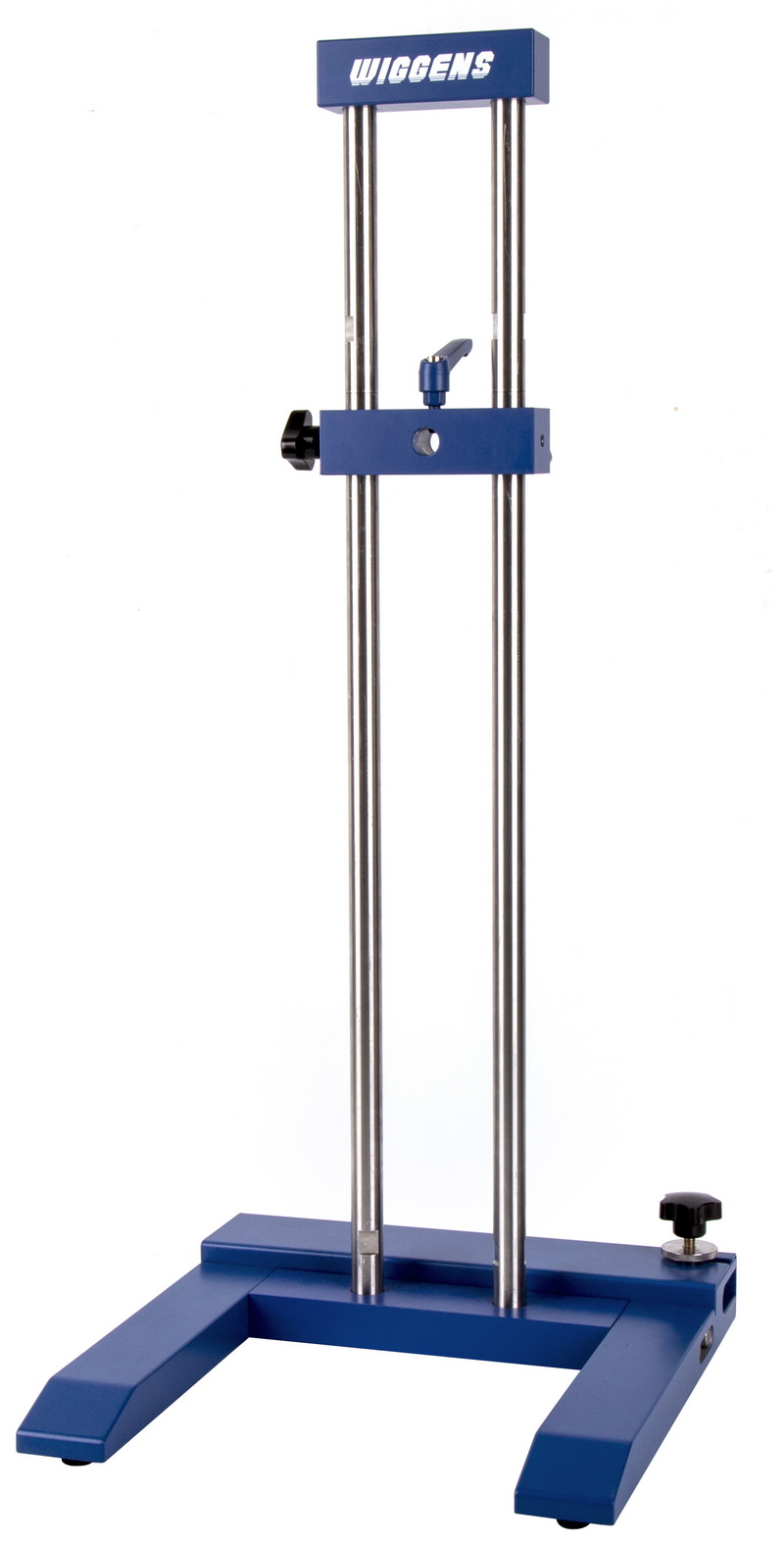 Specifications
Manufacturer

Wiggens

Model number

WB1800-D

Display/ control mode

TFT digital display/ On-touch control

Torque Accuracy

±5%

Speed accuracy

±1 rpm

Torque

Low: 563 N-cm | High: 113 N-cm

Speed range

Low: 20 rpm - 360 rpm
High: 361 rpm - 1800 rpm

Chuck range

10 mm maximum diameter

Maximum torque

563 N-cm

Maximum viscosity

150000 cP

Maximum stirring capacity (H2O)

40 L

Output power

150 W

Dimensions (W x D x H)

95 mm x 200 mm x 230 mm
Weight

5 Kg

About Us
Advance Scientific Products Pty Ltd is based in Queensland and is focused on delivering high-quality products and service to our customers in the life, chemical and analytical sciences across Australia.
The company was established in 2013 by experienced instrumentation specialists to provide full distribution and customer support capability to manufacturers seeking to expand their activities in Australia without having to create their own sales and marketing infrastructure.
Contact
PO Box 746
Moffat Beach, QLD, 4551, Australia