900533 | Solvent recovery system (CSC920Z) with PID tuning for precise vacuum control, maximum vacuum 8 mbar, maximum flow rate 75 L/min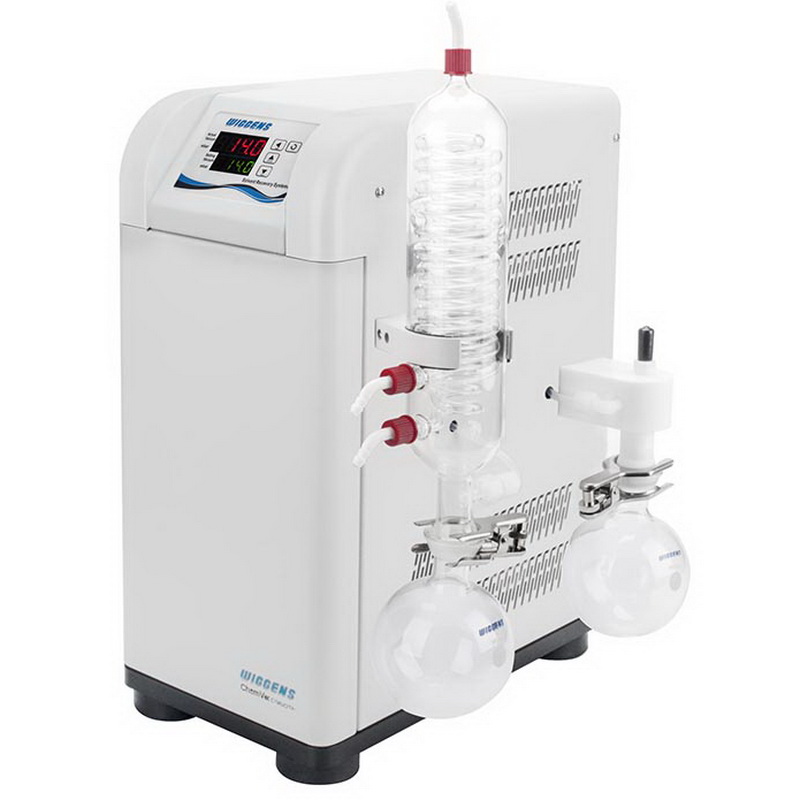 Key Features
New generation of intelligent vacuum technology that integrates variable frequency pumps and control units
Logic algorithm self-tunes the PID value to accurately adjust the motor speed and stabilise the vacuum level
All parts in contact with gas and condensate are made of high-quality PTFE
Gas chamber and drive chamber are separated and sealed to ensure an extended operating life for the instrument
Recovery flasks at air inlet to prevent solid particles and liquid water from entering the pump body
Quiet operation (50 dB)
Description
The CSC920Z introduces a new level of accurate and stable vacuum control by integrating advanced variable frequency pumps and control units. The unit uses a control algorithm to modify the PID value and accurately adjust the motor speed to stabilise the vacuum.
Components of the CSC920Z that are in contact with gas and condensates are made of chemically-resistant PTFE and the gas chamber and drive chamber are separated in order to protect the mechanical components and extend the operating life of the instrument.
The CSC920Z can generate a maximum vacuum of 8 mbar and a maximum flow rate of 75 L/min.
Additional information
The following components are included with the purchase of the CSC920Z solvent recovery system:
Chemically-resistant diaphragm vacuum pump
Variable frequency controller
Separator
Condenser
Tubing
Specifications
| | |
| --- | --- |
| Manufacturer | Wiggens |
| Model number | CSC920Z |
| Power | 400 W |
| Resolution | 0.1 mbar |
| Setting range | 0.1 mbar - 1000 mbar |
| Maximum vacuum | 8 mbar |
| Maximum flow rate | 75 L/min |
| Outlet size (outer diameter) | 10 mm |
| Weight | 25 Kg |
| Noise level | 50 dB |
About Us
Advance Scientific Products Pty Ltd is based in Queensland and is focused on delivering high-quality products and service to our customers in the life, chemical and analytical sciences across Australia.
The company was established in 2013 by experienced instrumentation specialists to provide full distribution and customer support capability to manufacturers seeking to expand their activities in Australia without having to create their own sales and marketing infrastructure.
Contact
PO Box 746
Moffat Beach, QLD, 4551, Australia