MV-10DSYS | Vertical gel electrophoresis system for up to four gels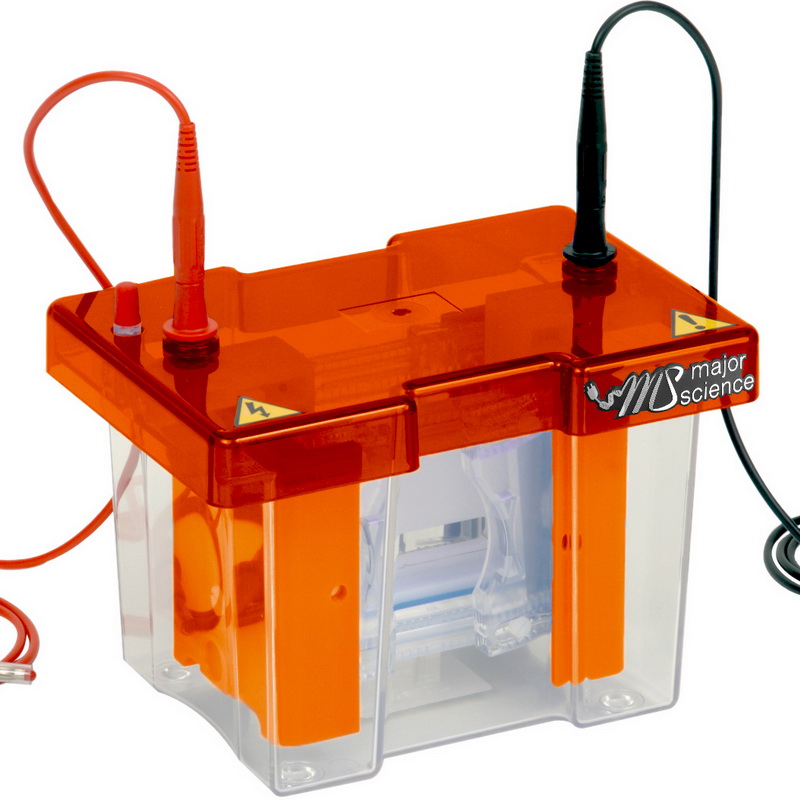 Key Features
Low buffer consumption
Single piece injection-moulded tank
Up to 4 gels run at one time
Indicators to assist gel making and running
Ice cooling pack
Easy gel casting and no gel leakage
Compatible with all precast gels (100 mm x 100 mm or 100 mm x 80 mm)
Description
The MV-10DSYS from Major Science is an injection-moulded vertical electrophoresis system that provides a leak-proof and safe environment for blotting. The MV-10DSYS utilizes a 100 mm x 100 mm plate and is capable of handling up to four plates at a time.
More Information
The MV-10DSYS is sold as a complete system for the end-user to cast gels and run electrophoresis. The system includes:
Electrophoresis tank
Two sets of glass plates with 1mm thick bonded spacers
2 x 12 sample combs, 1mm thick
Cooling pack
Dummy plate
Casting base
Specifications
| | |
| --- | --- |
| Catalog number | MV-10DSYS |
| Dimensions (W x D x H) | 190 mm x 130 mm x 150 mm |
| Plate dimensions (W x D) | 100 mm x 100 mm |
| Gel dimensions (W x D) | 85 mm x 80 mm |
| Maximum number of samples | 80 samples, 20 samples per gel |
| Buffer volume | 250 mL - 1200 mL |
| Ice cooling pack | Yes |
| Dummy plate and casting base | Yes |
| Tank construction | Injection-moulded construction. Durable and leak-proof. |
| Safety | Tank lid can only be fastened in one way on tank. Power disconnects from buffer chamber when lid removed. |
About Us
Advance Scientific Products Pty Ltd is based in Queensland and is focused on delivering high-quality products and service to our customers in the life, chemical and analytical sciences across Australia.
The company was established in 2013 by experienced instrumentation specialists to provide full distribution and customer support capability to manufacturers seeking to expand their activities in Australia without having to create their own sales and marketing infrastructure.
Contact
PO Box 746
Moffat Beach, QLD, 4551, Australia