UPP-210SE | SONY UPP-210SE thermal printer paper, A4 width, black and white, 139 prints per roll, box of 5 rolls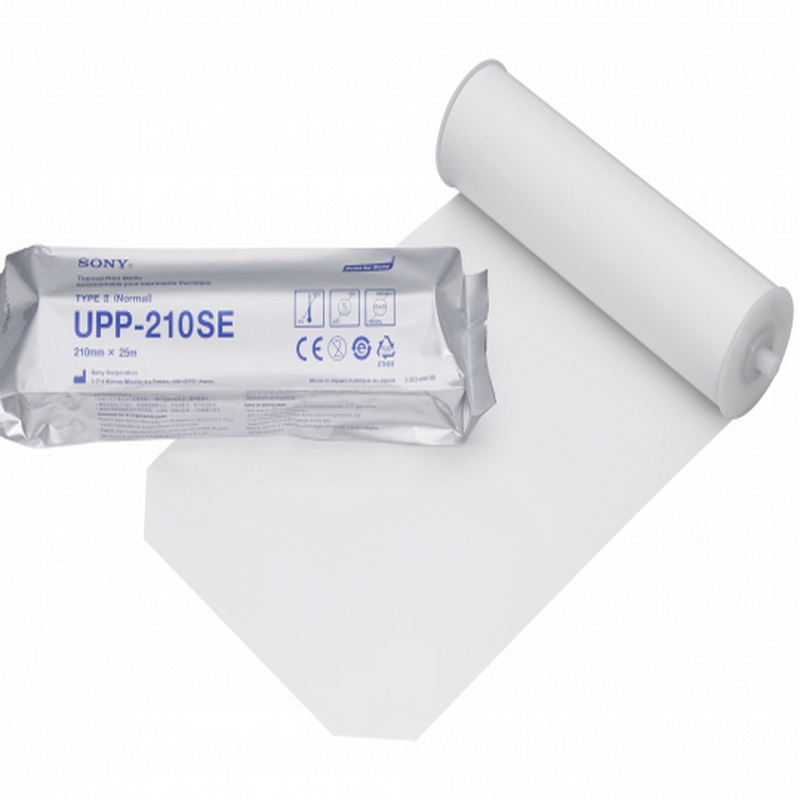 Key Features

High water resistance and storage stability. Prints are prevented from smudging by fingerprints or water.
Highly accurate grey-scale reproduction to provide the correct tonal range of the printed image
Anti-electrostatic layer to prevent build-up of electrostatic energy which can damage critical electronic components
Minimal curling for reliable and smooth printer throughput and easier image filing
High humidity and heat resistance to ensure optimal print density and long-term image storage in humid conditions
Tear-resistant properties reduce potential damage to the printed image
Description
SONY's UPP-210SE A4 width high density black and white thermal print media is specifically designed for use with the following SONY medical printers:
More Information
This film is available in bulk quantities for high throughput facilities. Please contact Advance Scientific for bulk pricing.
Specifications
| | |
| --- | --- |
| Type of media | Thermal printing paper |
| Paper size | A4 width: 210 mm x 25 m |
| Images printed per roll | Approximately 139 prints with UP-990 and UP-970AD |
About Us
Advance Scientific Products Pty Ltd is based in Queensland and is focused on delivering high-quality products and service to our customers in the life, chemical and analytical sciences across Australia.
The company was established in 2013 by experienced instrumentation specialists to provide full distribution and customer support capability to manufacturers seeking to expand their activities in Australia without having to create their own sales and marketing infrastructure.
Contact
PO Box 746
Moffat Beach, QLD, 4551, Australia