UP-DR80MD | SONY UP-DR80MD A4 digital colour printer for endoscopy, ultrasound and other medical applications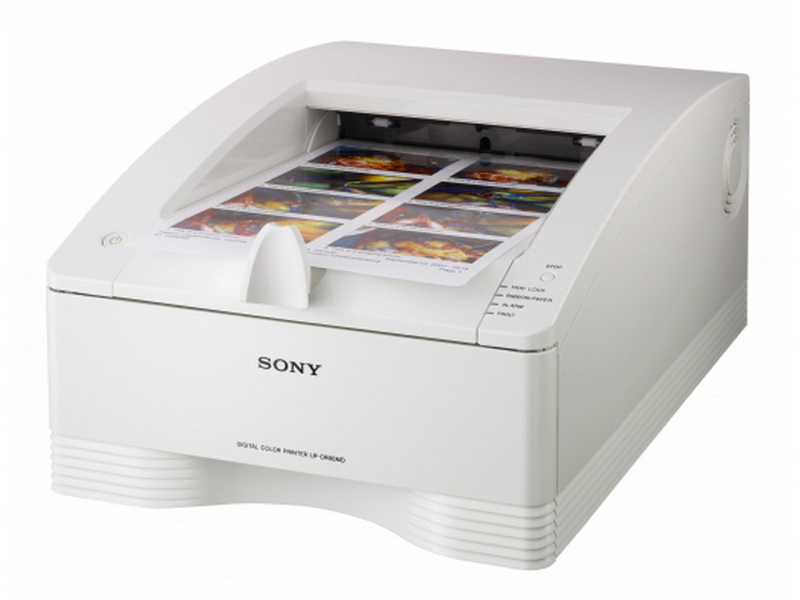 Features
Superb print quality for ultrasound and endoscopy applications
Compact design with convenient front operation
High-speed printing using dye sublimation technology
Two colour look up tables to reproduce suitable colours for different modalities
Uses readily available SONY print media (please click here for details)
Description

The SONY UP-DR80MD delivers a compelling combination of compact convenience, superior image quality and low total cost of ownership. The UP-DR80MD is the smallest A4 dye sublimation printer on the market today.
The UP-DR80MD offers easy colour adjustment via its printer driver properties. This incorporates a preview image from which you can confirm and adjust images easily.
Two types of colour look up table are available to reproduce suitable colours for different modalities such as endoscopy and ultrasound. The default "Natural" setting creates a colour based on the s-RGB monitor which is suitable for endoscopy images. For ultrasound images a "CG" colour mode is available that reproduces more vivid colours.
The UP-DR80MD also features a gray balance adjustment function that allows you to easily select the colour that most closely matches your requirements and provides the most suitable tonal range for your application.
Specifications
| | |
| --- | --- |
| Printing method | Dye sublimation printing |
| Compatible paper | UPC-R80MD: UPC-R81MD |
| Resolution | 301 dpi |
| Gradations | 8 bits (256 levels) processing each for yellow, magenta and cyan |
| Effective print pixels | A4 size UPC-R80MD: 3400 x 2392 dots | Letter size UPC-R81MD: 3192 x 2464 dots |
| Print area | A4 size: 287 x 202 mm | Letter size: 269 x 208 mm |
| Printing time | A4 size: Approx. 76 seconds | Letter size: Approx. 72 seconds |
| Interface | USB |
| Paper tray capacity | 50 sheets |
| Power requirements | 240 VAC:50 Hz |
| Dimensions (W x H x D) | 317 mm x 207 mm x 425 mm |
| Weight | 11.5 Kg |
About Us
Advance Scientific Products Pty Ltd is based in Queensland and is focused on delivering high-quality products and service to our customers in the life, chemical and analytical sciences across Australia.
The company was established in 2013 by experienced instrumentation specialists to provide full distribution and customer support capability to manufacturers seeking to expand their activities in Australia without having to create their own sales and marketing infrastructure.
Contact
PO Box 746
Moffat Beach, QLD, 4551, Australia