7009010 | Probe on 0.75 m lead for use with TAS variable probe systems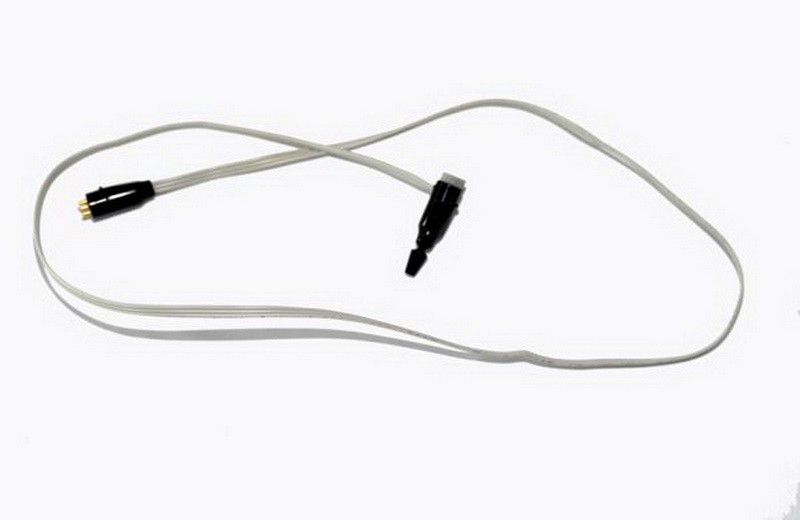 Description
These extra long thermistor-based temperature probe are designed to be used with the TAS thermal cycler validation system. They can be used to evaluate sample wells in hard to access thermal cycler blocks or blocks with non-standard well spacing. The probes are connected to the TAS controller via an 0.75 m lead.
The probes have a rapid response time of <200 ms to ensure that even the fastest temperature events can be captured while a thermal cycler's heating and cooling systems are being evaluated.
Each probe carries its own unique identity file which is automatically recognised by the TAS data acquisition and analysis software. This ensures integrity of temperature data from one test to the next and allows probes to be tracked if they are moved around in a probe head.
Primary calibration of the TAS probes is to UK National Standards. Probes can be further calibrated to the ISO/IEC 17025 standard if required.
Quantity Options
| | |
| --- | --- |
| Part Number | Probe Quantity |
| 7009010 | 1 |
| 7009007 | 8 |
| | |
Temperature Probe Recalibration
It is recommended that the temperature probes used with the TAS thermal cycler validation systems are recalibrated to their original UK National Standards every 12-18 months. This is particularly important if the thermal cycler(s) that are validated by a particular TAS system are used, for example, with clinical or forensic samples where there may be legal implications.
Advance Scientific can arrange the entire recalibration process for you. Recalibrated probes are returned with a Certificate of Calibration and updated calibration files. Probes can also be further calibrated by an accredited facility to ISO/IEC 17025 if this standard is required for your laboratory certification. Please contact Advance Scientific for details and costs.
About Us
Advance Scientific Products Pty Ltd is based in Queensland and is focused on delivering high-quality products and service to our customers in the life, chemical and analytical sciences across Australia.
The company was established in 2013 by experienced instrumentation specialists to provide full distribution and customer support capability to manufacturers seeking to expand their activities in Australia without having to create their own sales and marketing infrastructure.
Contact
PO Box 746
Moffat Beach, QLD, 4551, Australia