1337 | MyGo Pro real-time qPCR system with 120 optical channels and 32 reaction wells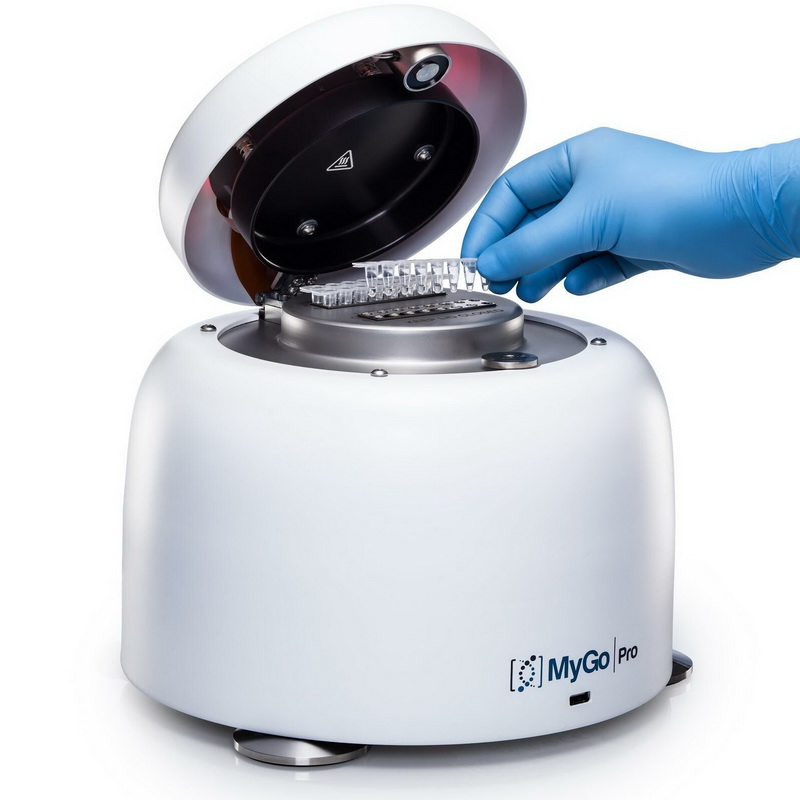 Key Features
Solid state system with no moving parts
120 optical channels
32 reaction wells
Superior intra-run and inter-run analytical precision in DNA quantification and melting point analysis
Easy to use software and high performance algorithms provide accurate results from complex data
Software can be installed on computers running Mac OS X, Windows and Linux operating systems
Uses standard 0.1 mL low profile tubes
Description

The MyGo Pro real-time qPCR system from IT-IS Life Science provides unmatched performance in a convenient format. Novel Full Spectrum Optics deliver 120 optical channels of fluorescence data from every tube for exceptional multiplex PCR. High performance Peltier elements and a solid silver block provide both speed and proven world-leading thermal uniformity.
The MyGo Pro demonstrates superior intra-run and inter-run analytical precision in DNA quantification and melting point analysis. Users can now address biological phenomena with subtle effects on gene expression or pathogen levels since the MyGo Pro can discriminate down to a 10% difference in transcript concentration. For users performing HRM-based analysis of genetic variants the combination of thermal control, optical data quality and HRM data analysis of the MyGo Pro system provide compelling functionality. The system can discriminate all classes of SNP including Class 4 SNPs via HRM.
The MyGo Pro system comes with powerful and easy-to-use software and robust high performance algorithms which can provide accurate results from complex data. Automated analysis of complex HRM data makes this powerful technique more accessible to non-experts and minimises operator-dependent variability in data analysis. Automated report generation makes life easier for service providers and users operating within GLP quality systems.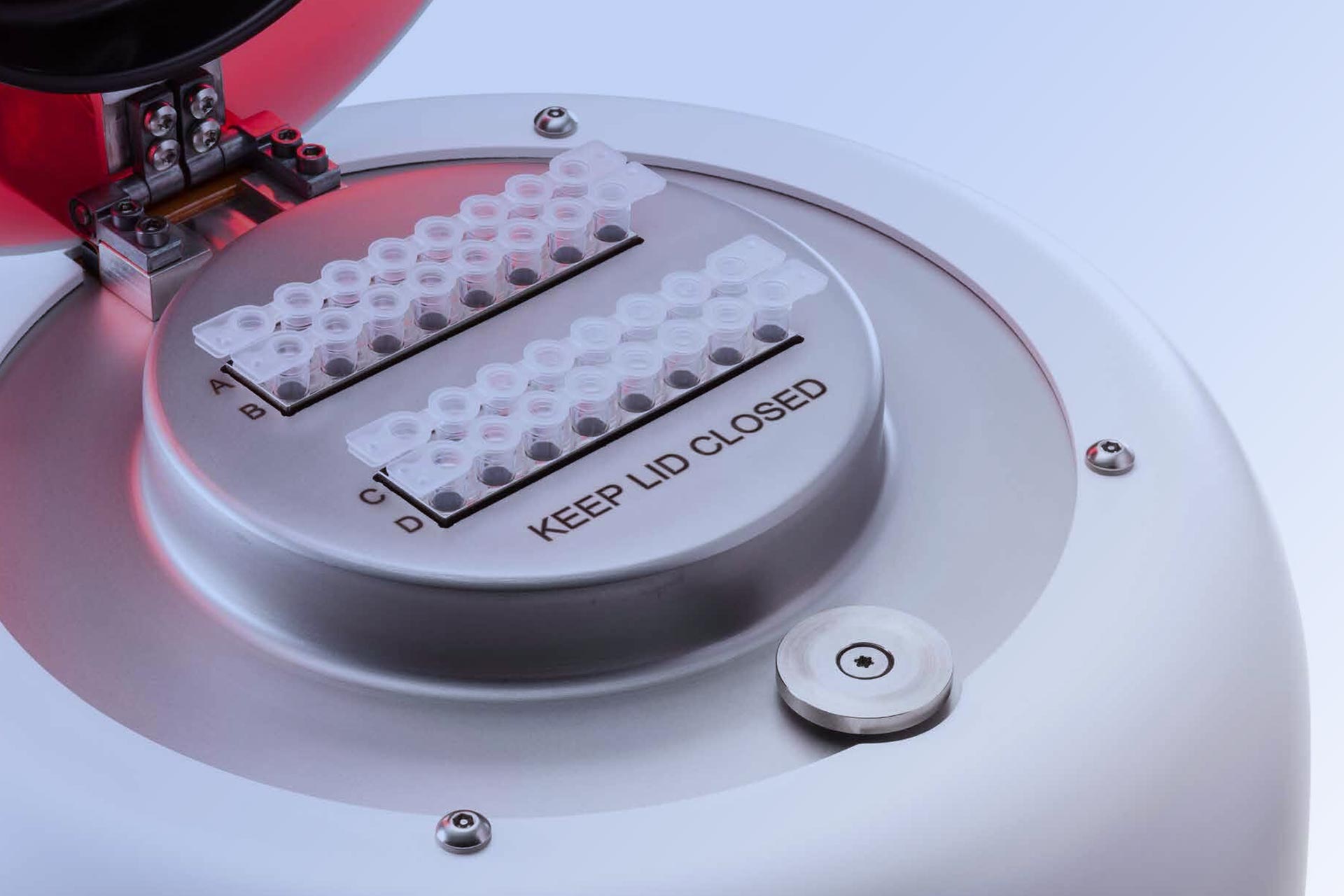 The MyGo Pro software can be installed on computers running Mac OS X, Windows and Linux operating systems. The MyGo Pro is compatible with standard 0.1 mL low-profile tubes which are convenient and cost-effective.
Unlike some competitive instruments the MyGo Pro software does not require a dedicated computer so users do not need to find the space or money for an additional computer to run the system. In addition the MyGo Pro software enables the user to control multiple instruments whilst simultaneously analysing multiple runs on one computer.
Specifications
| | |
| --- | --- |
| Manufacturer | IT-IS Life Science |
| Operating noise | <40 db (A) |
| Voltage | 100 - 240V AC ±10% |
| Frequency | 47 - 63 Hz |
| Power | 170 W |
| Number of reactions | 32 |
| Format | 0.1 mL tubes and 8-well strips |
| Reaction volume | 10 - 100 µL (20 µL recommended) |
| Temperature control method | Peltier |
| Range | 37oC - 99oC |
| Speed | 5oC/s heating: 4oC/s cooling |
| Temperature resolution | 0.01oC |
| Temperature uniformity | 0.05oC (SD) |
| Temperature accuracy | ±0.25oC |
| Fluorescence detection | 510 nm - 750 nm (CMOS array) |
| Multiplex level | 120 optical channels |
| Sensitivity | Single copy detection |
| Dynamic range | 9-log |
| Precision | 1.1 fold discrimination |
| Factory calibrated dyes | SYBR Green 1, ResoLight, FAM, VIC, HEX, Yellow 555, Red 610, TexasRed, Cy5, CAL 540, CAL 560, CAL 590, CAL 610, CAL 635, JOE, Pulsar 650, Quasar 570, Quasar 670, Quasar 705, ROX, TAMRA, TET |
| User-selected custom dyes | Yes |
| Supported assay formats | TaqMan, Molecular Beacons, HybProbes, SimpleProbes, Intercalators, HRM |
| Connection options | LAN (up to 200 instruments), direct communication to computer (RJ45) or PC-free (USB stick) |
About Us
Advance Scientific Products Pty Ltd is based in Queensland and is focused on delivering high-quality products and service to our customers in the life, chemical and analytical sciences across Australia.
The company was established in 2013 by experienced instrumentation specialists to provide full distribution and customer support capability to manufacturers seeking to expand their activities in Australia without having to create their own sales and marketing infrastructure.
Contact
PO Box 746
Moffat Beach, QLD, 4551, Australia