3A226 | Multi-function shaker for flasks and culture bottles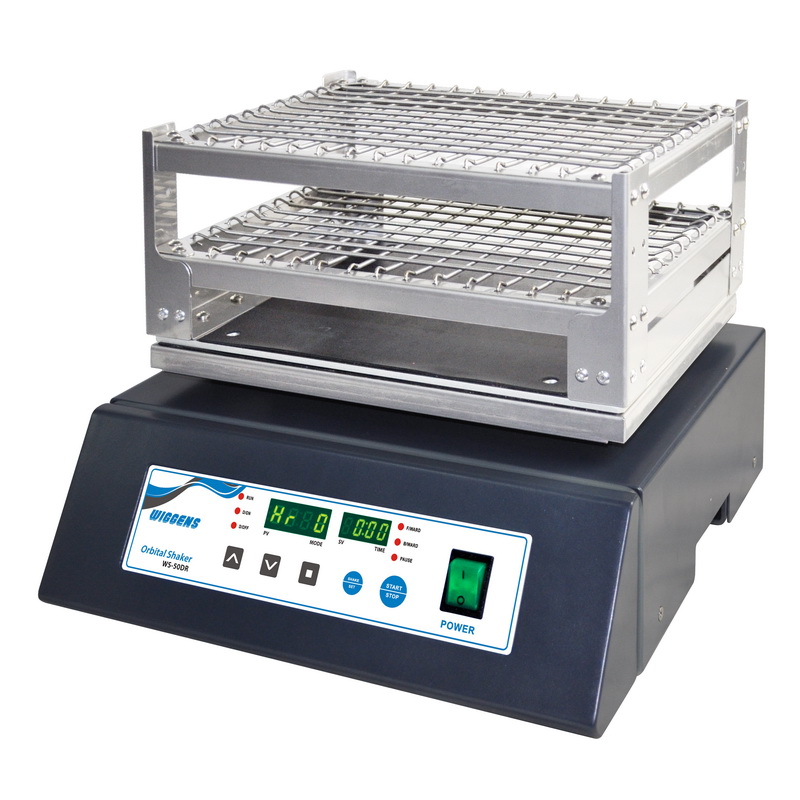 Key Features
Reciprocal shaking function
Adjustable shaking speed and range
Timer function for maximum flexibility
Corrosion-resistant stainless steel housing
Easy to clean and maintain
Large mounting surface
Ideal for vessels with more than 250 ml capacity such as round flasks, Erlenmeyer flasks, culture flasks or culture bottles (up to 20 Kg)
Wide range of applications including bacterial culture, fermentation, hybridisation, biochemical and enzyme reactions, and tissue research
Description
The WS-50DR multi-function shaker utilises a reciprocal shaking action to provide shaking capability for a wide range of culture flasks and other vessels at weights up to 20 Kg. The shaker features a large surface for mounting a wide range of plates, trays and baskets.
The WS-50DR is incorporated into a corrosion-resistant stainless steel housing that is easy to clean and maintain.
Specifications
Manufacturer

Wiggens

Model Number

WS-50DR

Display and control

LED and digital

Vibration style

Reciprocating

Vibration frequency (rpm)

10 - 250

Vibration amplitude (mm)

20

Speed adjustment steps (rpm)

±2

Timer range

0 - 999 hours and 59 minutes

Maximum load (including clamps)

15 Kg

Weight
20 Kg
Platform dimensions
(W x D)
320 mm x 260 mm
Instrument dimensions
(W x D x H)
355 mm x 375 mm x 140 mm
About Us
Advance Scientific Products Pty Ltd is based in Queensland and is focused on delivering high-quality products and service to our customers in the life, chemical and analytical sciences across Australia.
The company was established in 2013 by experienced instrumentation specialists to provide full distribution and customer support capability to manufacturers seeking to expand their activities in Australia without having to create their own sales and marketing infrastructure.
Contact
PO Box 746
Moffat Beach, QLD, 4551, Australia