L023 | V-1 Plus personal vortex for tubes up to 50 mL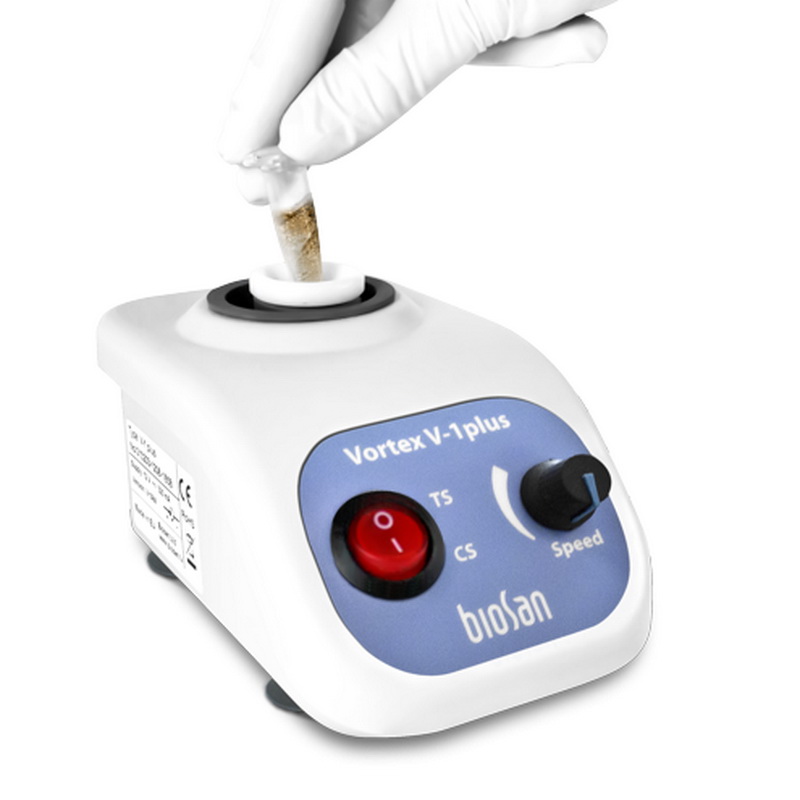 Key Features
Ideal for mixing tubes from 0.2 mL - 50 mL
Variable speed range from 500 rpm - 3000 rpm
24 hour maximum continuous operating time
4 mm orbital
Description
The V-1 Plus compact vortexer has been designed to mix small samples in tubes from 0.2 mL to 50 mL. The V-1 Plus can be used continuously or in a "press-to-mix" mode. Vortexing speed is variable from 500 rpm to 3000 rpm.
Specifications
Manufacturer

Biosan

Model number
V-1 Plus
Vortex speed range

Variable from 500 rpm to 3000 rpm

Orbit
4 mm
Acceleration time
< 1 second
Maximum continuous
operating time

24 hours

Tube volume range
0.2 mL to 50 mL
Maximum mixing volume
30 mL
Dimensions (W x D x H)

90 mm x 150 mm x 80 mm

Weight

0.8 Kg

Power

Input: 100 VAC - 240 VAC : 50/60 Hz
Output 12 VDC

About Us
Advance Scientific Products Pty Ltd is based in Queensland and is focused on delivering high-quality products and service to our customers in the life, chemical and analytical sciences across Australia.
The company was established in 2013 by experienced instrumentation specialists to provide full distribution and customer support capability to manufacturers seeking to expand their activities in Australia without having to create their own sales and marketing infrastructure.
Contact
PO Box 746
Moffat Beach, QLD, 4551, Australia