MBE-200A | BluView blue light transilluminator for gel imaging and band cutting, 470 nm, 153 mm x 153 mm sample viewing area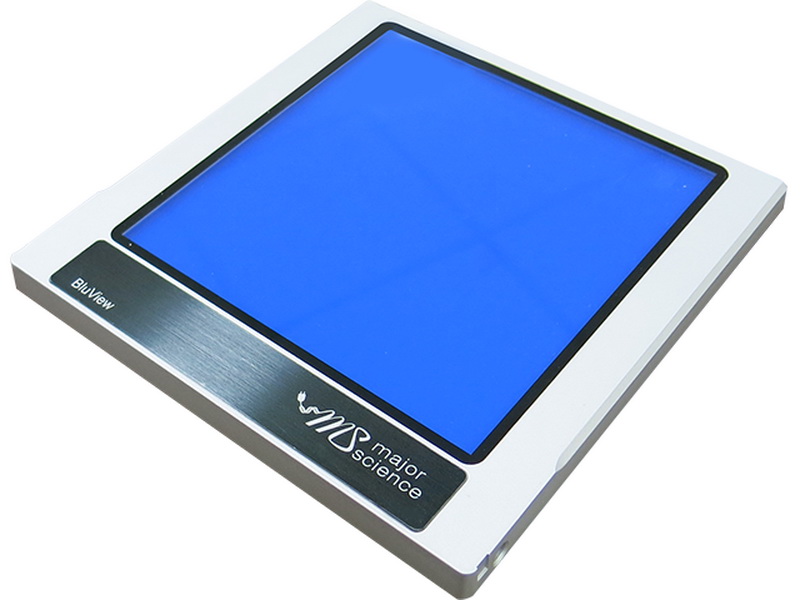 Key Features
Emits blue light at 470 nm instead of UV so no risk to personnel or samples
Sample viewing area of 153 mm x 153 mm
Lightweight body with aluminium alloy casing
Portable
Low heat dispersion and energy use
Supplied with a separate 580 nm amber emission filter for band identification

Description
The compact BluView transilluminator is designed for exciting and visualising fluorescent dyes that are activated in the 470 nm range. This makes it an ideal replacement for UV light that can pose a risk to lab personnel and damage nucleic acid samples.
The BluView is made of a rugged aluminium alloy and is lightweight and easily portable between labs. The 580 nm amber emission filter is separate from the transilluminator to increase portability and allows for the easy visualisation of bands for identification and/or excision.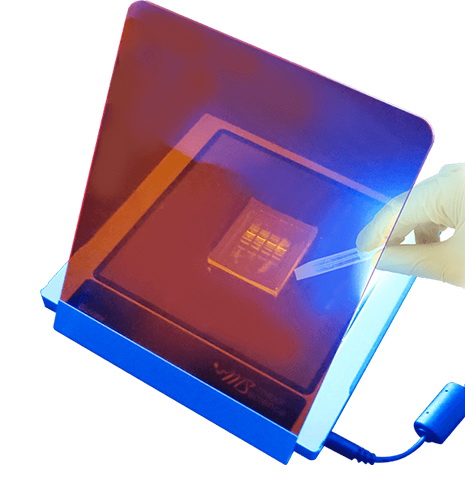 The MBE-200A operates on 12VDC from an external power supply to reduce energy use and to lower heat dispersion.
Ordering Information
Included in the purchase of this instrument are the BluView Transilluminator (MBE-200A) and a detachable amber filter (MBE-LID-AM580).
Specifications
| | |
| --- | --- |
| Manufacturer | Major Science |
| Part Number | MBE-200A |
| Dimensions (W x D x H) | 200 mm x 200 mm x 14 mm |
| Viewing area (W x D) | 153 mm x 153 mm |
| Blue light source | 15 W |
| Illuminator base design | Flat bed |
| Blue light wavelength | 470 nm |
| Automatic shutdown | ~6 minutes |
| Material | Aluminium alloy |
| Power requirements | 12VDC : 2A |
| Weight | 760 grams |
About Us
Advance Scientific Products Pty Ltd is based in Queensland and is focused on delivering high-quality products and service to our customers in the life, chemical and analytical sciences across Australia.
The company was established in 2013 by experienced instrumentation specialists to provide full distribution and customer support capability to manufacturers seeking to expand their activities in Australia without having to create their own sales and marketing infrastructure.
Contact
PO Box 746
Moffat Beach, QLD, 4551, Australia