RT-172 | BandPeeper LED transilluminator for real-time viewing of DNA fluorescent signal development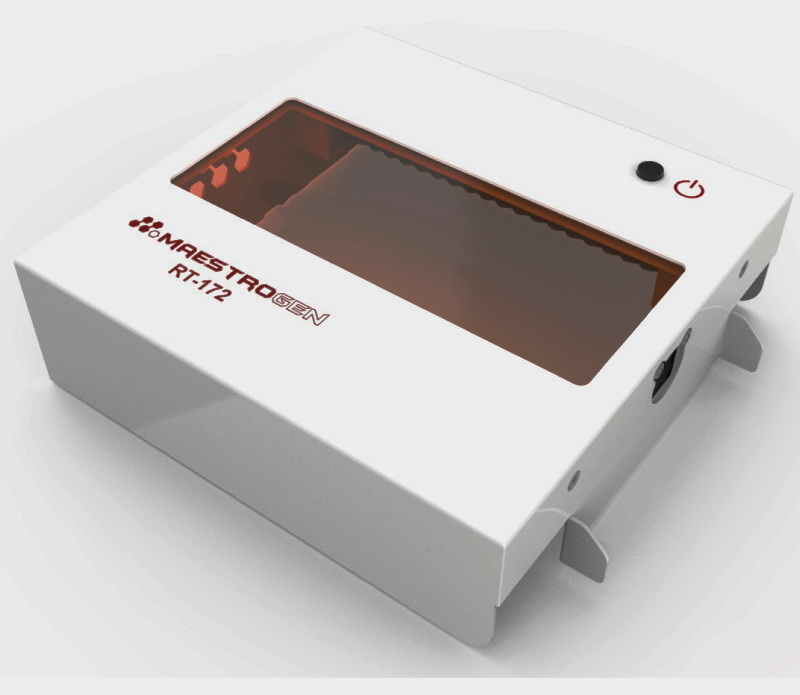 Key Features
Ideal for real-time observation of DNA signal development
Emits LED blue light at 470 nm so no damage to DNA
150 mm x 60 mm sample viewing area
Anti-fog coating on amber filter
Sensitivity down to 2 ng
Compatible with Mupid-exU, Mupid ACE and Mupid ONE gel electrophoresis tanks


Description
The RT-172 BandPeeper gel electrophoresis viewer from Maestrogen has been specifically designed to observe the development of DNA fluorescent signals in gels in real-time. The unit emits LED blue light at 470 nm that is harmless to lab personnel and doesn't damage DNA.
The LED blue light is ideal for visualising a wide range of fluorescent dyes such as EtBr, SYBR® Safe, SYBR Gold, SYBR® Green I & II, SYPRO® Ruby, SYPRO® Orange, Coomassie Fluor™ Orange stains, GelGreen, GelRed and Lumitein™ Protein Gel Stain.The 160 mm x 60 mm sample viewing area contains an amber filter with an anti-fog coating.
The BandPeeper is compatible with the Mupid-exU, Mupid ACE and Mupid ONE gel electrophoresis tanks.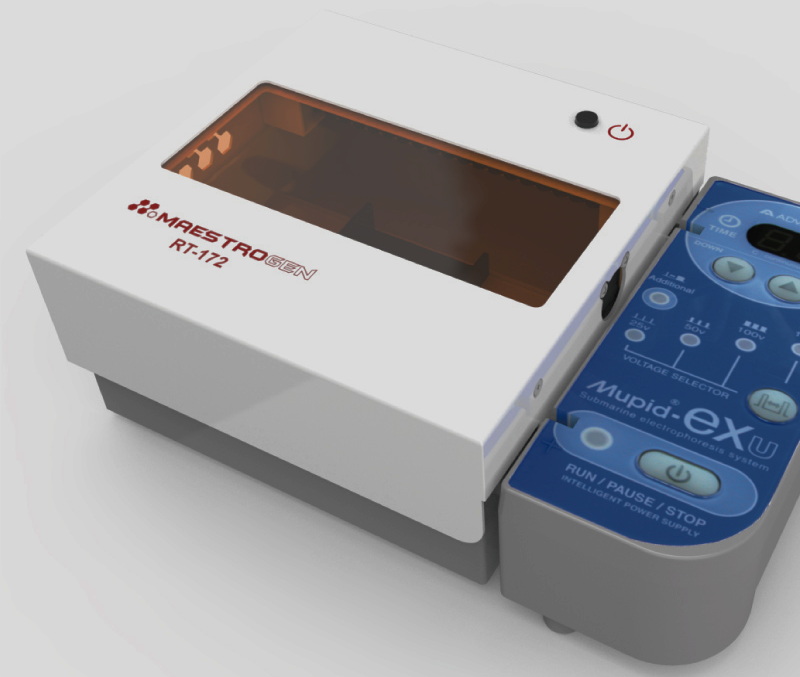 Specifications
| | |
| --- | --- |
| Manufacturer | Maestrogen |
| Model number | RT-172 |
| Light source | Blue light LED emitting at 470 nm |
| Sample viewing area (W x D) | 150 mm x 60 mm |
| Filter type | Amber |
| Filter surface | Anti-fog treated |
| PCBA surface | Anti-moisture treatment |
| Instrument dimensions (W x D x H) | 170 mm x 166 mm x 51 mm |
| Power | 24 V: 1.25 A |
| Weight | 0.9 Kg |
| Compatibility | Mupid gel electrophoresis tanks: exU, ACE and ONE |
About Us
Advance Scientific Products Pty Ltd is based in Queensland and is focused on delivering high-quality products and service to our customers in the life, chemical and analytical sciences across Australia.
The company was established in 2013 by experienced instrumentation specialists to provide full distribution and customer support capability to manufacturers seeking to expand their activities in Australia without having to create their own sales and marketing infrastructure.
Contact
PO Box 746
Moffat Beach, QLD, 4551, Australia