088.M1501.00C | Maelstrom 4810 automated nucleic acid extraction system with 48 sample capacity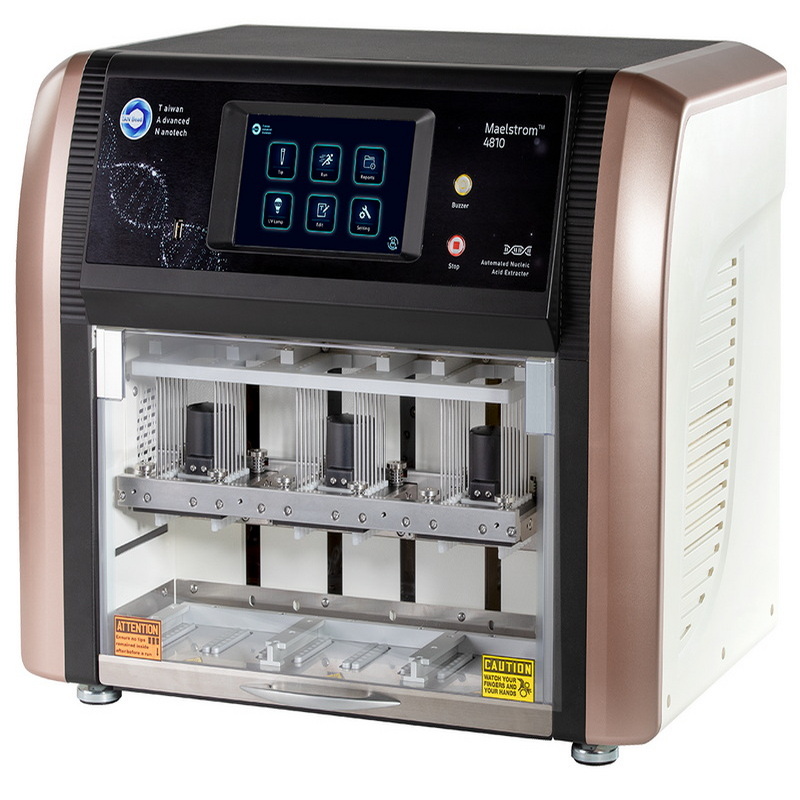 Key Features
Utilises patented whirl stirring mixing technology which significantly reduces cross-contamination of adjacent wells compared to other mixing technologies
Fully automated to avoid human error and to ensure consistent quality
Can process up to 48 samples simultaneously
Ideal for applications in molecular diagnostics and life sciences
Extensive range of compatible magnetic bead-based reagent kits available (please see More Information below for details)
CV of nucleic acid extraction concentration is <5%
Processing volume of up to 1600 µL
Spin tips stir magnetic beads at speeds up to 3000 rpm and magnetic induction of >3900 Gauss
Description
The Maelstrom™ 4810 is a powerful high throughput nucleic acid extraction system designed to process up to 48 samples simultaneously. The instrument utilises specialised spin tips and rods with a magnetic induction of >3900 Gauss to efficiently mix and collect magnetic beads to extract nucleic acid from an extensive range of sample types.
The Maelstrom™ 4810 features a novel spin methodology rather than the vertical mixing technology used in other extraction systems. This approach significantly reduces the risk of cross-contamination between adjacent wells.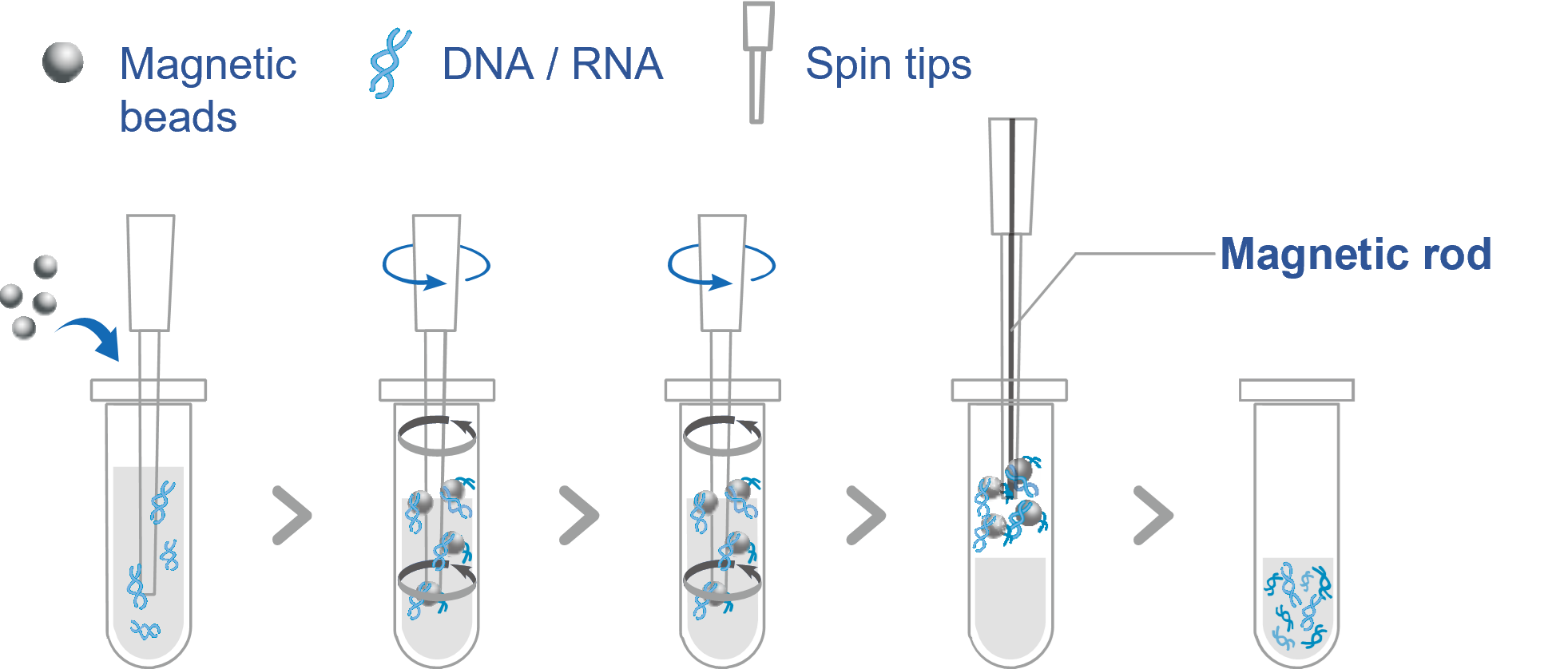 The Maelstrom™ 4810 can process samples ranging from 50 µL to 1600 µL and features 12 independent heating blocks. Simple menu navigation and an intuitive user interface allows for easy end-user parameter selection.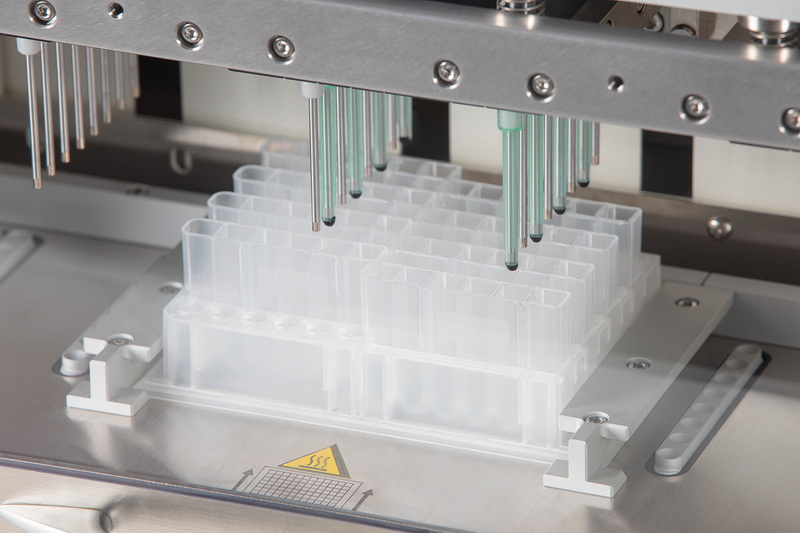 More Information
Please click here to download a brochure describing the TANBead Maelstrom™ 4810 fully automated nucleic acid extraction system. A brochure listing our range of compatible pathogen extraction kits and consumables can be downloaded here. Please click here to view a video of the Maelstrom 4810 in operation.
Maelstrom products are FDA and CE approved.
Specifications

| | |
| --- | --- |
| Manufacturer | Taiwan Advance Nanotech Inc. (TANBead) |
| Model number | Maelstrom™ 4810 |
| Samples per run | Up to 48 |
| Processing volume | 50 µL to 1600 µL |
| Magnetic rod | >3900 Gauss |
| Spin speed | Up to 3000 rpm |
| Display | 180 mm touchscreen |
| UV | UV-C type: 8 W |
| Heater | 12 independent heating blocks |
| Weight | 45 Kg |
| Dimensions (W x D x H) | 580 mm x 430 mm x 470 mm |
| Power requirements | 220 VAC: 50 Hz |
About Us
Advance Scientific Products Pty Ltd is based in Queensland and is focused on delivering high-quality products and service to our customers in the life, chemical and analytical sciences across Australia.
The company was established in 2013 by experienced instrumentation specialists to provide full distribution and customer support capability to manufacturers seeking to expand their activities in Australia without having to create their own sales and marketing infrastructure.
Contact
PO Box 746
Moffat Beach, QLD, 4551, Australia