V301001 | Lu-mini benchtop luminometer for biological and chemical luminescence quantification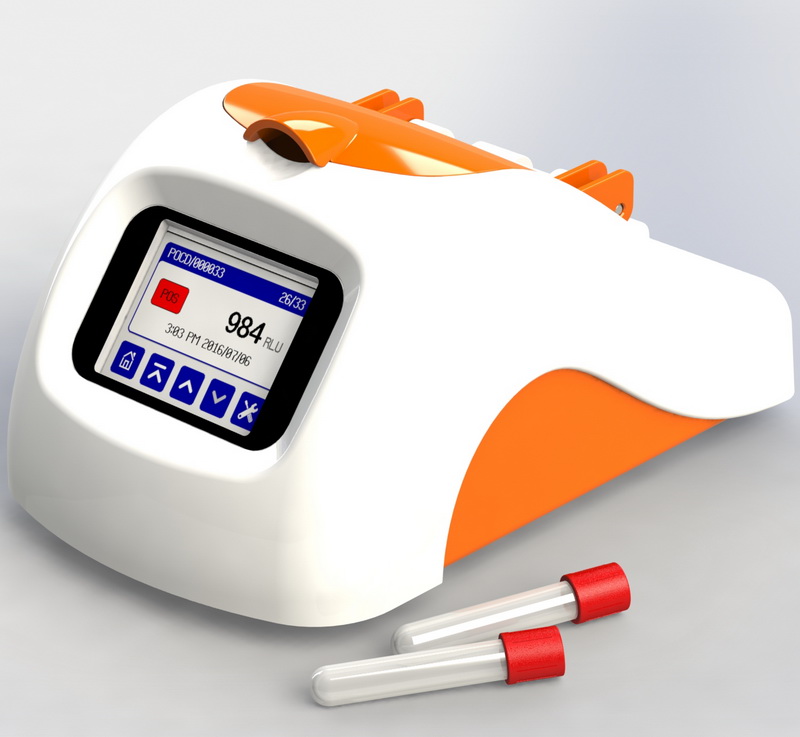 Key Features
Accepts round-bottomed tubes, flat-bottomed vials and square cuvettes
Intuitive touchscreen user interface
Large data storage capacity for up to 1000 test results
Compact and portable
Fast reading time with optional integration phase
Versatile protocol selection including single/dual point, peak detect and kinetic data collection
USB connectivity for sample/results data transfer and configuration via included PC software
Description
The Lu-mini single tube luminometer is ideal for the measurement of bioluminescent and chemiluminescent reactions. Key applications include:
Reporter gene assays
ATP determination
Hygiene monitoring
Environmental analysis
DNA probe assays
Luminescent immunoassays (LIA)
Mycoplasma detection
The Lu-mini uses a novel solid-state photon detector system and features an intuitive colour touchscreen interface. The unique sample chamber of the Lu-mini accommodates a variety of sample formats including tubes, vials and cuvettes without the need for an adapter. Unlike most handheld instruments, where factors such as sample measurement angle could affect the reading, the USB-powered Lu-mini ensures consistent sample reading.
The PC software included with the Lu-mini allows the end-user to carry out in-depth data analysis to optimize assay protocols and performance. The unit has the capacity to store up to 1000 test results and features USB connectivity for sample and results data transfer and for software configuration.
Specifications
Manufacturer

Vitl Life Science Solutions

Detection

Solid state photon detector

Spectral range

370 nm - 930 nm

Measurement range

Typical: 5 x 106 RLU - 8 x 106 RLU

Limit of detection

1.7 x 10-15 RLU (1.7 femtomoles of ATP)

Linearity

6.71 logs (RLU), R²= 0.9994

Dynamic range

6.90 logs (RLU)

Sample formats

Round bottomed tubes: 10-15 mm x 47-75 mm
Flat bottomed vials: 15 mm x 48 mm
Square cuvettes: 12.5mm x 45 mm

Read modes

Standard, dual point, peak detect, kinetic data

Display

90 mm LCD touch panel

Storage capacity

1000 test results

PC operating system

Windows® 7, 8 and 10

Interface

USB

Power

100 VAC-240 VAC: 50 Hz-60Hz, 1.0 A

Dimensions (W x D x H)

160 mm x 235 mm x 140 mm

Weight

1.9 Kg

Warranty

1 year

RLU = Relative Light Units
About Us
Advance Scientific Products Pty Ltd is based in Queensland and is focused on delivering high-quality products and service to our customers in the life, chemical and analytical sciences across Australia.
The company was established in 2013 by experienced instrumentation specialists to provide full distribution and customer support capability to manufacturers seeking to expand their activities in Australia without having to create their own sales and marketing infrastructure.
Contact
PO Box 746
Moffat Beach, QLD, 4551, Australia